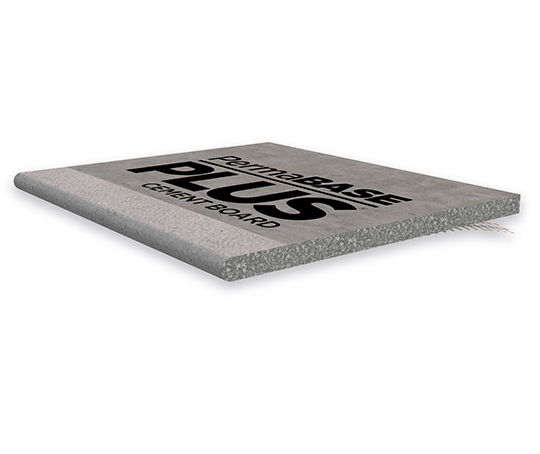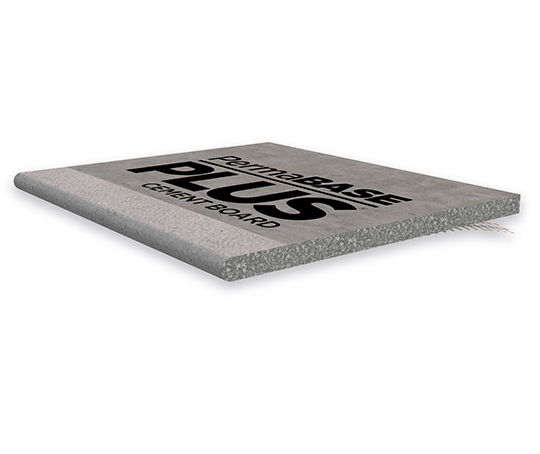 Cement Board
PermaBASE PLUS® Cement Board
Same qualities as PermaBASE® Cement Board but weighs 15% less
Resources
Lightweight, rigid substrate
For interior and exterior applications
Moisture & Mold Resistant
Easier Cut & Faster Install
Smoother Surface / Stronger Bond
EdgeTech® Reinforced Edge
PermaBASE PLUS® Cement Board has the same qualities built into PermaBASE® Cement Board but weighs 15% less. When you need to lighten your load, consider PermaBASE PLUS for both interior and exterior applications.
Advantages
Stays intact when exposed to water; will not rot, disintegrate or swell – built for the long run.
Achieves the industry's lowest water-absorption rating (ASTM C473) – offering better installation.
Helps inhibit mold growth with the highest possible score on mold tests (ASTM D3273 and ASTM G21).
Resists impact and remains dimensionally stable – extending the life of your project.
Holds up to toughest conditions.
Lightweight and easy to cut – speeding up installation.
Reduces job site waste – easier, cleaner cut.
Durable substrate for direct-applied coating systems.
Meets UL classifications for one- and two-hour fire-rated assemblies.
Building code approved – one substrate that does the job of many

Interior Applications
Exterior Applications
Specifications
Products that suit any project criteria
Product Details
Applications:
Cement Board Masonry Veneer, Cement Board Stucco, Outdoor Living, Shower, Bathtub, Accent Wall, Floors, Fireplace, Sauna / Steam Room, Kitchen, Heat Shield
Edge(s):
EdgeTech® Reinforced Edge
Related Resources
Product details and technical documentation
Tips & Tools
Detailed information to support your next project
Frequently Asked Questions
Ready to answer your product and installation questions
Designs & Resources
Find product details and technical documentation in the Design & Resource Center.
Explore Now
Expert Connection
Discuss your project with PermaBASE experts who can help guide your product selection.
Get In Touch
Need Technical Information?
Call 1-800-NATIONAL®
National Gypsum Company is the exclusive service provider for products manufactured by PermaBASE Building Products, LLC.